Today I have a preview of another stunning upcoming collection from MAC in collaboration with Prabal Gurung. Prabal Gurung is a Nepalese American fashion designer based in New York City.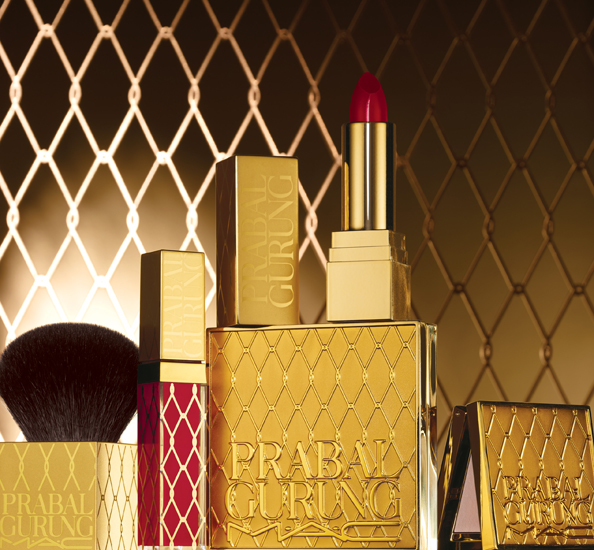 How stunning is this packaging! I need something from this collection just for the ultra-luxe packaging!
On my wishlist is the above Cream Colour Base in Coral Lumineux, but because this collection is not coming to SA, I will have to hunt it down on my travels next month!
This collection features products for lips, eyes, and face, as well a buffer brush.
LIPSTICKS
Lustre Lipstick in Light English Red, a sheer beige nude
Matte Lipstick in Carmine Rouge a clean true red
Satin Lipstick in Ultramarine Pink, a mid-tone dirty violet
LIPGLASS
Light English Red, a sheer beige nude
Carmine Rouge, a clean true red
Ultramarine Pink, a mid-tone dirty violet
EYE SHADOW DUO
Satin Ochre, a soft pale white gold with a Frost finish paired with a coral orange with a Matte finish
Terre, a shimmering neutral beige with a Veluxe Pearl finish paired with a mid-toned warm brown with a Satin finish
Cinder, a smoky cool gray with a Lustre finish paired with a dark charcoal with a Matte finish
KOHL POWER EYE PENCIL
Feline, a rich black
CHROMAGRAPHIC PENCIL
NW25/NC30
CREAM COLOUR BASE
Coral Lumineux, a vivid coral creme
BRONZING POWDER
Matte Bronze, a bare-shouldered bronze
BRUSH
MAC + Prabal Gurung Square Handled Buffer
Images from InStyle